University of Science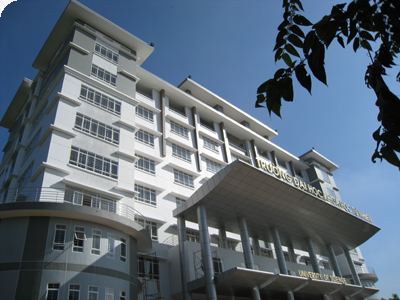 The Ho Chi Minh University of Science (HCMUS) served as pioneer in science education in southern of Vietnam by establishing the Division of Indochina College in 1942. In 1977, after the country unified, the Faculty of Science was merged with the Faculty of Letters to created the Ho Chi Minh City University. After some reforms, since 1996, the Faculty of Science has become the University of Natural Sciences, one of the five afiliated of Vietnam National University - Ho Chi Minh city. From the year of 2007, the university was renamed as the Ho Chi Minh University of Science.
HCMUS offers the undergraduate and post graduate programmes. There are more than 2.000 graduators and 80 masters - doctors who demand the social science human resources every year.
HCMUS is stated funding by government with many model laboraries in key majors: Information Technology, Bio Technology, Science Material.
In 2007, Webometrics, (http://www.webometrics.info/ a Spanish ranking system of world university) ranked the University of Science - VNU HCMC number one in Vietnam, 28 in the South Asia.Especially in Information Technology, the University of Science is proud to be the country's leading education institution. HCMUS is audited by Asean University Network (AUN) - the network of Asean collaboration of higer education with highest score in Information Technology Faculty. The ratio of job's IT graduators are 74%.
International Training & Education Center - ITEC

The Internation Training & Education Center – ITEC is a center of HCMUS,VNUHCM. ITEC was established in June 2007 and promote international collaboration in higher education through jointly offering undegraduate and graduate programs with foreign education institutions.
Our missions are to:
- organize education and training programs in association with foreign universities in order to provide high quality human resources.
- Provide overseas education consulting services
- Organize training courses for social pratical application
Contact us
Address : International Training & Education center - ITEC
The University of Science HCMC
Information Center, 227 Nguyen Van Cu, District 5, HCMC
Tel : (84) 028 38 303 625
Hotline : 0907 171 140
Email : This e-mail address is being protected from spambots. You need JavaScript enabled to view it
Website : www.itec.hcmus.edu.vn